10 Things You Learned in Kindergarten That'll Help You with Your Startup
The first seed of knowledge and learning seeps deep within you right from the kindergarten days. Right from the ways you will behave with elders to marking your first steps with the outside world, you will get some great knowledgeable tips to stay with you for the rest of your life.

When you grow up, after finishing studies, you might dream of opening your own startup. For that, there are 10 promising things you learned in kindergarten which will help you in this venture of yours. Make sure to list down those points now:
1. Avoid taking things which are not yours:

Whenever you are starting a startup, the idea needs to be yours. If you are trying to take ideas from other marketers, then you are actually inviting legal issues towards your side. If the marketers come to find out that you have stolen their ideas, you and your business might get sued in no time.
2. Stop causing a fuss by hitting people:

When you are running a new business, finding bad reviews is a part of it. But that does not mean you have to lash out! Saying something inappropriate will not make anyone feel better and it will also create a bad impression against your company.
3. Breaking rules might lead to consequences:
When you are planning for a startup business, you have to follow a set of rules and regulations as well. Breaking anyone can lead to disastrous result and you don't want that to happen. This is another rule you will get to learn right at your tender age from kindergarten and it will remain applicable when you are trying to own a startup venture under your name.
4. Have to be patient and respectful:
In terms of startups, you won't get to find results too soon. You have to hold your horses and be quite respectful before you can get some results coming your way. Trying to be impatient will lead you nowhere and might degrade the value of your business to yet another level surely. So, make sure to be patient and wait for the right time to change things for betterment.
Business ideas will come and go, but if you don't stick to a plan, you will never gain success. Pre-set goals will help you to take proper and additional steps accordingly. You can even plan for your next steps in the same manner. This way, you will have a complete plan to work on your goals and enjoy positive business responses later.
6. United stand is the key:

If you want to grow a business, you have to work together and there is no way around. It is important to know that each person has its own characteristics, which will eventually help your business to move forward. So, remember to work together and in no time, you will enjoy positive results together.
7. Sharing for a business growth:

A business runs on trials and errors. There are high chances for you to make mistakes, otherwise you won't learn from it. The ideas you will learn, you have to share it with others. This will help in creating a working environment, perfect for business growth. Sharing knowledge and new ideas will add new perks to your business.
8. Have to serve the community: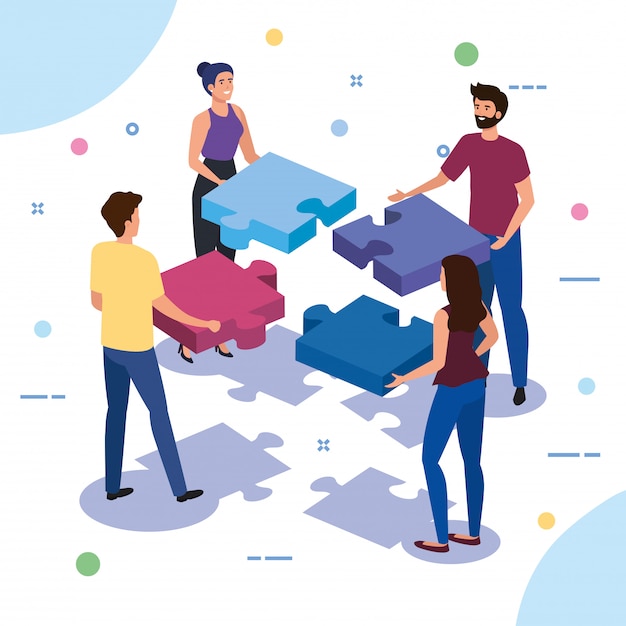 You are always taught to serve the community when you are in Kindergarten. You have to do that through your behavior and work. The same goes with startup business. The main aim is to help the society and people within, which will finally help you to gain trust and grow your business. So, try to serve community through your business so that more people will talk about it later.
9. Respect everyone for who they are:

This tip from your kindergarten life will work pretty well whenever you are trying to work with new people under one umbrella. There should not be any kind of gender biased, or any racism in workplace. Try to respect everyone if you want your employees to work under you with a happy mindset and mood. Do not even try to disrespect anybody as that won't help you much.
10. Listening properly:

When you were little, you were always taught to listen to what others are saying. This little tip will go a long way while planning a startup business. You have to listen to what others are saying as a proper communication is a key to business growth. The more you listen to your employees, clients or partners, the better business ideas you will receive in the end, to help in your business growth.
These little tips will run a long way, especially while trying to start a new business. You are sure to come across pebbles in your way, but it won't be tough to outrun them if you follow these 10 points well.