16 Valuable Life Lessons You Can Learn from Entrepreneurs
Being an entrepreneur is no joke. Most people aspire to become one but hardly a few of them can, in the end. But your business lessons are inter-related to some of the valuable life lessons. Learning to get from those lessons out from successful entrepreneurs can boost up your startups for sure. So, without wasting any time further, it is time to get hold of the best entrepreneurs in town and look for the right life lessons from them.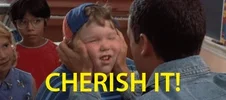 No matter whatever kind of success you are getting through your business, whether big or small, try to cherish every moment of it. Find every possible way to make this journey interesting and fun-filled.




No matter what happens, always keep your values and ethics held high. There is nothing worth compromising your virtues, even if that leads to more success or money. "Being true to yourself" is the key right here.




Showing real appreciation towards those who are working for you will help your business grow and expand. Let them know that you are forever grateful for their time and dedication, and that gives them the zeal to work even harder.




You do not want to be a failure in business, but things will not always go as planned. Even after joining incubators in India, you might get rejections at some point. Try your best in accepting your failure to help you move forward with confidence.




Starting anything new will add fear within you and it is common. But, if you can focus on the fear and start acknowledging it, things will get a lot easier than usual. Fear is a pretty strong emotion and you need to know how to address it before it gets out of your hand.




To stay grounded and calm through the difficulties of business, you must have an ongoing gratitude practice. It literally helps you to celebrate your new journey in the world of Delhi startups, and not quite force you to jump mindlessly into the next goal.




There is no second rule than surrounding yourself with only good people. Your tribe needs to be supportive and by your side, whenever you need them. If you ever come across people who would love to do their best for you, it is your job to keep them beside you all along the way.




You must get out of your comfort zone if you want to reach the top of your success ladder. You must push yourself in doing things you are not comfortable with.




Patience is the key to gain success at every possible level. You cannot expect success overnight. Hustling will always end up negatively and can even ruin a perfect set-up plan. If you do not want that to happen, learn how to hold your horses and move forward when the time is right.




Maintaining a transparent communication throughout the business module can fix a lot of problems and will not leave any room for mistakes. Avoid miscommunication as much as possible and for that, good proactive communication is necessary.




You always need to stay hungry, not for food but for success. Even if your work is going smoothly, it is better to not take the situation for granted. Work harder towards its betterment.




Remember to keep a backup plan ready as you never know when you might need one. It helps you to be quite flexible and change the needs when the time asks for it.




In business, there are no problems. The issues are practical challenges, which you must accept with an open heart. Right from the startup investment plan to a final client meeting, challenges will be your constant companion.




Unfortunately, most people are afraid of failing, as it is portrayed as a sin in the society where you live. People end up losing loads of chances because they fear to fail. They are missing an opportunity to lead them towards great success later. Failure is your best teacher, which can show you a path towards success. So, try embracing it as much as you will embrace success.




Learn to be grateful to those people who helped you reach the pinnacle of success. Behaving nicely with them and showing them how much you care will help you to grow a lot, later.




Every kind of interaction matters and it should not be judged based on the job role. Right from your partner to your office janitor, you need to interact with them all using the same zeal and passion. Even in some cases if you fumble upon some interactions, do not give up hope. There are more opportunities waiting for you than you imagined.
So, trying to be a successful entrepreneur is not that difficult if you can follow these 16 valuable points from your heart. You will be an expert businessperson in no time.