How do Startups find Investors?
To start a business, you need to find an investor who provides you with the seed money. Most investors get a percentage of sales or company stock in return for investing. There are few ways to start with finding and persuading investors to invest in your startup.
Here are some of the tried and tested ways of finding investors for starting a business-
An effective business plan is a must
You must write a business plan before you look for investors. A business plan is a written list of your business that includes the purpose, revenue model, expenses, startup costs of the business, sales forecasts and other related information to get the attention of investors.
Keep the list of possible investors handy
Include those people in your list who can invest money and kick start your startup and who are also willing to take a risk. To start with, you can contact your friends, family members and business entrepreneurs of allied businesses.
Track possible investors
There are many investor websites where business startups can look for investors known as angel investors.  When you don't know personally who can invest in your business startup idea, you can possibly find investors through these networks.
Be always ready with a presentation
Prepare a speech or pitch to present the business idea to convince the potential investors to invest in your startup. You can include information in your presentation like what is the product or service is all about, the start-up costs, demand of the product/service in the market and how much profit the company would generate in one year or in the future.
Keep in touch with possible investors
Organize a plan to meet with and show your presentation to all the investors on your list.
Be expressive, prove yourself before investors
When meeting the investors, give your presentation about the business idea and also provide the copy of the same business plan to the investor. Solve all the queries of the investor related to the start-up and let them know what they can gain by investing in the start-up such as percentage of the sales or shares of the company stock.
Keep things documented
When you find the investor, make an agreement with him in writing. You can get general agreement templates online or contact a business attorney to help you make a legal contract.
Finding investors isn't easy but is not an uphill task
There are many companies which provide research, information and also aid new businesses startups in finding investors. They assist you with starting business and searching the right type of investors.
There could be an angel waiting for you as well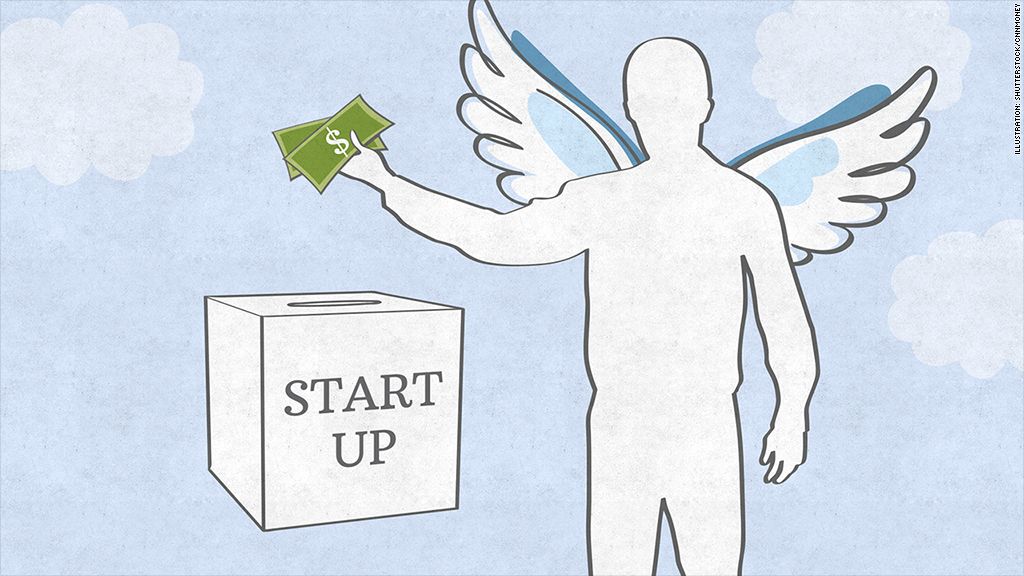 Believe it or not but most startups get angel investors and most the of the times it happens suddenly. Thus, keep looking for angel investors. Besides, guidance, mentorship and access to helpful contacts, they can also provide you funds. All you want for your startup is a robust investor and an effective business idea. These organizations have a list of angel investors who help startups.
Crowdfunding Sites
Crowdfunding sites is one more option that can provide you access to many good investors. They include common people who want to be part of the next big idea or venture as well as sponsors who want to help others in finding way to their dreams. Other than this, crowdfunding sites might include accredited investors who are looking for new ideas or plans for investment. Since each site has different focal point to encourage investors, you should therefore go to each site to choose that is best according to the powerful objectives you have set.
Incubators and Accelerators
New businesses are like newborn that need special care. Therefore, you need an incubator or accelerator. In this way, you can find investors to nurture your business. They perform a great role in turning your dream plans into a business reality. Sometimes, some incubators or accelerators also help you to provide physical space so you can start your office. Some start-ups might be sharing the physical space with you thereby you can learn to share your ideas that can help to grow your business.
Small Business Funding Organizations
Other option is Small Business Funding organizations whom you can contact for funding. The organizations offer firm programs for boosting the economy. Generally, they provide loans and grants to small start-ups.
Social Networking Sites are a great help
Other than LinkedIn, many social networking sites can help you contact with different types of investors. These sites help you to reach out to investors all over the globe. Moreover, they help in promoting your products or services in other parts of the world.
Private Equity Firms Could Also Be Helpful
If your start-up has great possibility of turning out into a big venture, private equity firms can also assist you incredibly. They can help you with huge amount of money to run and grow your business.
Note :: Images sourced from Google Images. No plagiarism intended.